BENAGALBON following the Benagalbon road (MA 149)
you wind up into the mountains and on to MOCLINEJO then to ALMACHAR
.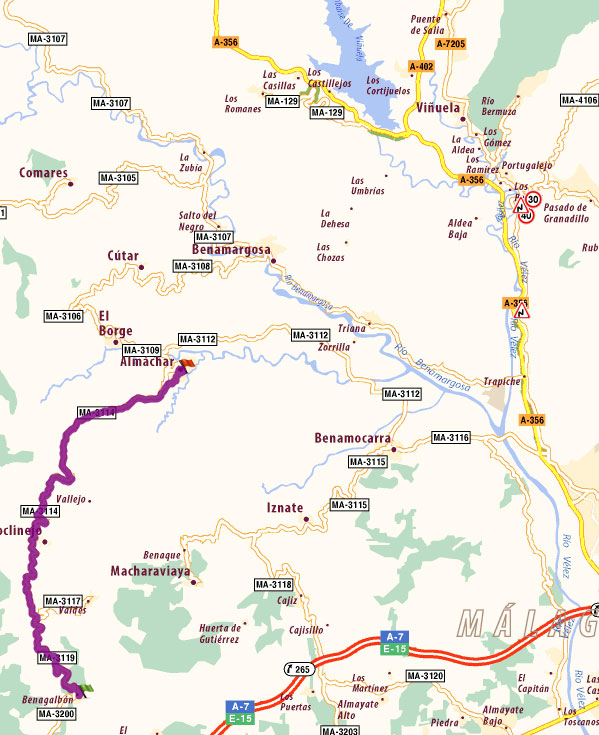 .
.
.
.
.
Out of ALMACHAR we turned on to the MA 147 to EL BORGE and then to CUTAR
the road then turns into the MA 146 to BENAMARGOSA. Turn right out of Benamargoza
(signed to Velez Malaga) on the MA 145 through TRIANA and on to TRAPICHE.
.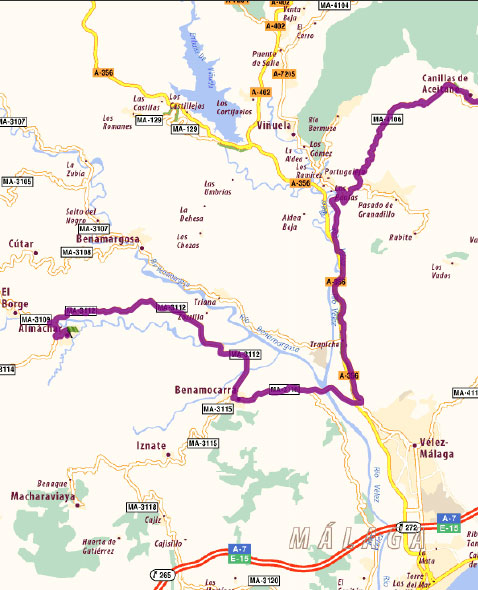 .
.
.
.
.
.
.
RUTA TURISTICA (MA 25) through the nature reserve and Parque Natural.
The road twists and turns ever upwards to CANILLAS DE ACEITUNO, then
SEDELLA and SALARES where the road becomes the MA 158 to ARCHEZ.
At ARCHEZ you have a choice of scenic routs to return you to the coast, we took the
MA 115 to SAYALONGA
.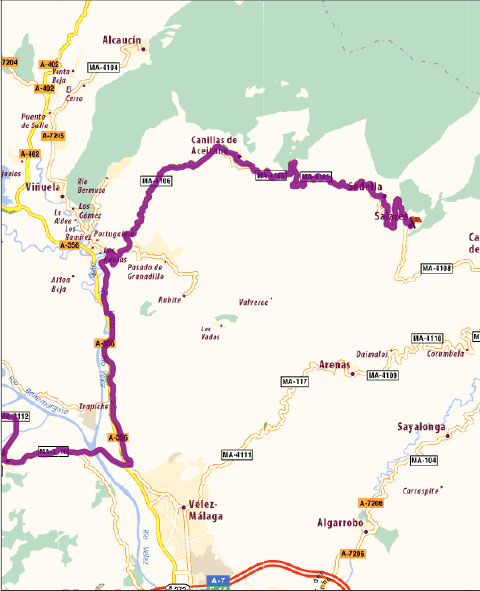 .
.
SAYALONGA through ALGARROBO continue under the Motorway down to
the coast road which we followed back to Rincon de la Victoria before
joining the main road back to Benalmadena.
.
.