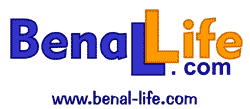 The Bars and Restaurants of Benalmadena and Arroyo de la Miel
TO LOCATE ON THE MAP - FIND BAR ON LIST - CLICK ON ITS NAME  - WHEN ON THE PAGE LOOK FOR THIS MAGNIFYING GLASS AND CLICK

Benalmadena's Bars and Restaurants at the last count numbered over 1300 without counting those in Hotels etc. Those that are listed below each have their own web page on this site and they can be found on the
interactive map
.  However it is virtually impossible for us to maintain these lists accurately and although we make all efforts to be as up to date as possible we do need YOUR assistance.  If you are the owner of a Bar or Restaurant in our area please
CLICK HERE
to complete a quick form that will allow us to correct your entry.  If you spot any errors (owner or not) please complete the same form and we will act on the information as soon as possible.
bars and restaurants marked   *** are featured and have fully detailed web pages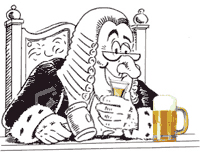 Tell us what you think about any Bar or Restaurant in Benalmadena. Fill in a very simple form to score the bar and add your comments which will be posted on the page relating of that Bar or Restaurant - Click on the Judge and you make the Judgement
Benalmadena's Bars and Restaurants marked with
***
that are listed below each have their own web page on this site with full details and photographs to give you a better idea of the services they provide. Meet the owners take a look at their range of drinks and their menu's get a feeling of what its all about before you come and visit.
Featured marked

***

A

Featured marked

***

B

(Click on the name - then to locate on the map click on the magnifying glass)

Featured marked

***

C

(Click on the name - then to locate on the map click on the magnifying glass)

Featured marked

***

D

Featured marked

***

E

(Click on the name - then to locate on the map click on the magnifying glass)

***

F

Featured marked

***

G

(Click on the name - then to locate on the map click on the magnifying glass)
Featured marked

***

M

Featured marked

***

Featured marked

***

N

(Click on the name - then to locate on the map click on the magnifying glass)

***

O

Featured marked

***

P

Featured marked

***

Q

***

R

(Click on the name - then to locate on the map click on the magnifying glass)

Featured marked

***

S

Featured marked

***

T

(Click on the name - then to locate on the map click on the magnifying glass)

Featured marked

***

U

(Click on the name - then to locate on the map click on the magnifying glass)

***

V

***

W

Featured marked

***

X Y Z